Practicing in Leeds (West Yorkshire), London, and online
I am currently not taking on new clients. You are welcome to contact me if you are interested in joining a small waiting list.
Without compassion for others we can only replicate the world we have always known "

Sonya Renee Taylor
The Body Is Not an Apology: The Power of Radical Self-Love
Emotional difficulty and stressful life events are a big enough challenge as it is, so it's important that the support offered is based on who you are and what you need. I aim to offer a space where together we can explore, listen to, and value your individual point of view, experiences, and direction.
When you live in a world that was not built with you in mind, it can seem like the problem lies within you. Reconnecting non-judgmentally with yourself and acknowledging the expectations that you've been having to carry won't change the world around you, but can help with how it affects you and how you respond to it.
It's also important to recognise that often there is extra pressure because of injustice and outside issues, like lack of support and systems of oppression. In some cases, practical support to get your voice heard and your needs met can be a helpful addition towards improving your wellbeing.
My name is Cecilia (or just 'C'). I am a qualified psychotherapist, independent advocate, and the founder of Accessibility in Therapy.
I started AiT because I am passionate about improving the mental health support that is offered to the people who most need it. Unfortunately, psychology and psychotherapy have a long history of being built by and for people who have 'conventional' needs and backgrounds. People who fall outside of this mould often find that mental health professionals do not understand or value their differences. Too many people are treated like they're not working hard enough or doing the wrong thing when, actually, they just have different needs to be met. This is why I named our approach 'Needs-Informed'.
I have been offering counselling and psychotherapy since 2016. I've worked in private, charity, and NHS settings. I have particular experience around complex trauma, chronic illness, disability, and struggles with oppression. I regularly attend trainings that are relevant to my work, with particular focus on the mind-body connection and social/reparative justice.
Alongside my training and work in psychotherapy, I also have over a decade of experience with support roles in education, social care, advocacy, mental health, and community support. I have dedicated myself to understanding and meeting people's individual needs, and this strongly drives my intention to help you value and reconnect to your own.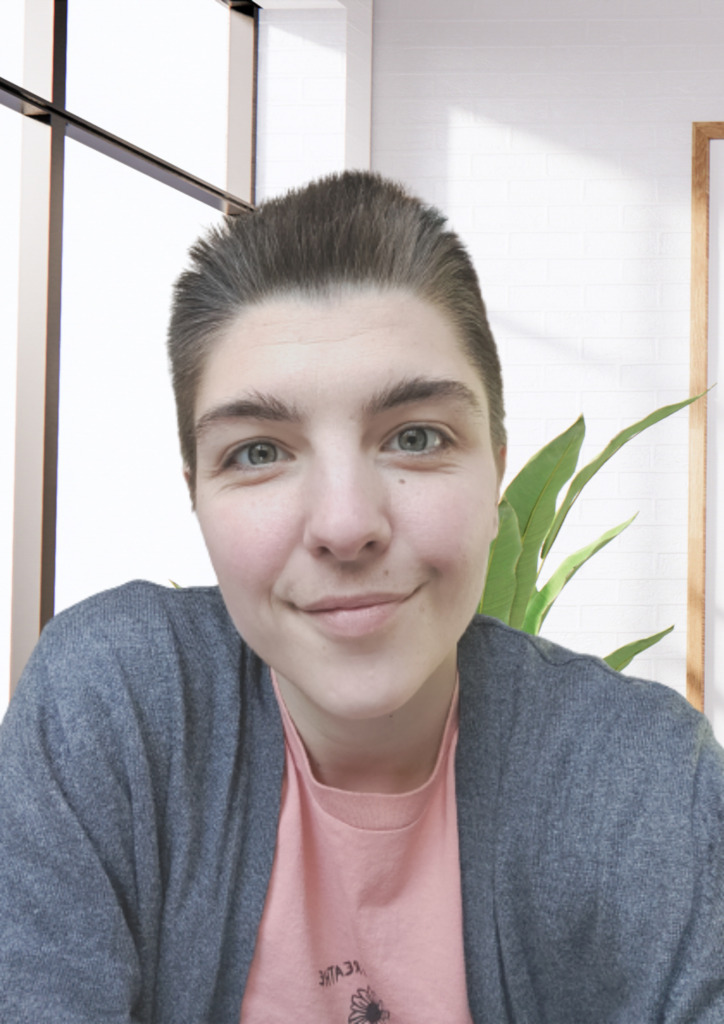 Qualifications

– Clinical Diploma in Person-Centred Psychotherapy
– Level 2 Award in Independent Advocacy
– MSc in Cognitive Psychology/Neuropsychology
– BSc in Psychology
Professional registrations

– United Kingdom Council for Psychotherapy (UKCP)
– British Association for Counselling and Psychotherapy (BACP)
Communities and privileges

I am queer, non-binary, and neurodivergent. While I hold personal experience in this, I will not make assumptions about you if you also identify with any of these terms. I am interested in your individual experience of them. Equally, you don't have to share any of these identities in order to benefit from working with me.

I am white, middle-class, and able-bodied. I strive to be constantly learning about the issues faced by people who are marginalised and oppressed due to ethnicity, social class, and disability/body type. More importantly, I am always working on understanding and challenging the biases that my privileges bring.
I am a person-centred therapist, which put simply means that my goal in our work together is to listen to and understand your experience, without getting in the way with my own opinions. In my experience, this can help you trust and value your sense of things, and be more connected to what you want, what you need, and how you want to move towards these.
I'm not here to give advice or try to guess, based on my own feelings, what is right for you. My expertise lies in getting as good a view as possible of what life looks like for you, without added filters to it, so that your voice can become stronger and clearer both internally and externally. I also aim to help you to understand your experience by giving you context, if this is relevant and you find it helpful. The positive effects of this are different for everyone – increased self-esteem, coexisting better with a disability or situation, more fulfilling relationships, coming to terms with traumatic events, or letting go of protections you no longer need. It can also be a tough process to go through, and there are no expectations from me about what we talk about or what changes might come.
I am open to working with any person or problem – no matter what you bring I will always be focusing on you as an individual. I do, though, have specific experience both personally and professionally with topics around disability and neurodivergence; gender and sexuality; alternative relationships; and domestic violence or trauma. I am also well-practiced at working alongside spiritual or religious beliefs of all kinds. Feel free to ask me more about my experience with any of these topics.
Finding a therapist or counsellor, whether you've done this before or not, can be daunting and confusing. With all the different options available, especially as remote working is becoming more popular, it can be a big ask to choose the right one for you, especially if you're already struggling with your mental health. I offer an initial session online for free or in person for £10, so we can take this time to focus on what you're looking for and how comfortable you feel in sharing with me. I would also suggest having a look at my page on Frequently asked questions.
I work in person, online, and over the phone. My prices are on a 'sliding scale' – this means how much it costs depends on your situation and what you can afford. You can look at my prices HERE
.
If you are entitled to support that you aren't getting, that will understandably have an impact on your mental health and wellbeing. No amount of talking therapy, no matter how good, is going to make up for you not getting things like benefits, healthcare, disability support, or adjustments at work when you need them. I believe everyone's needs fall somewhere in the middle-ground between building up your internal resources and setting up external, practical help.
Knowing what you have a right to or how to access it can be very confusing, and then there's things like forms or attending appointments, which can take a lot of energy and motivation to go through. It's absolutely understandable that you might feel you need some help navigating the more practical side of things or getting your voice heard. This is especially true if you're struggling in your day-to-day life or already find yourself in an unfair situation.
Depending on how much help you need with accessing the supports you need, I can offer you some advocacy help myself alongside our therapy work. I can write letters about your needs, send you information, attend meetings, and help you go through forms. If you need quite a lot of advocacy support, or prefer to keep this work separate from your talking therapy, I can instead set you up with one of my colleagues through our Holistic Advocacy service.
I am currently not taking on new clients. You are welcome to contact me if you are interested in joining a small waiting list.
I offer online sessions at flexible times throughout the week.
I do not current have any free spaces for regular in-person work in London, but I may be able to meet once or twice per month.
I will be offering in-person work in Leeds (West Yorkshire) in the spring. If you live in Leeds and would like to work in-person now, we can look for a temporary space near you that we can use in the meantime.
It's important to me to work with and try to meet your individual needs, whether those are due to disability, life circumstances, or cultural/religious reasons. Our time together is yours and should reflect that, so do let me know if there is anything you want me to be aware of or that would make working together easier for you.